Thermostat Temperature Thermal Controller
$12.99 $25.97
's Super Sale is Back!
Description:
Adopt the bimetal disc as the temperature sensing element.
General-purpose low cost, compact
Large capacity
Minute current thermostat
Specification:
Name :Temperature Switch Thermostat
Model : A72849
Action Type : Normally open
Action Temperature : 110°C
Voltage Current : AC 250V 10A
Material : Metal
Type:(NO.)
0°/5°/10°/15°/20°/25°/30°/35°/70°/75°/80°/85°/90°/95°/100°/105°/110°/115°/120°/125°/130°/135°/140°/145°/150°
Application:
for Household electric appliances, PC, Microwave ovens, Irons, Refrigerators,
Electronic oven, heating unit, coffeepot, water heater, etc.
Ceramic insulator material design can provide better protection.
Package Included:
1 X Temperature Switch Thermostat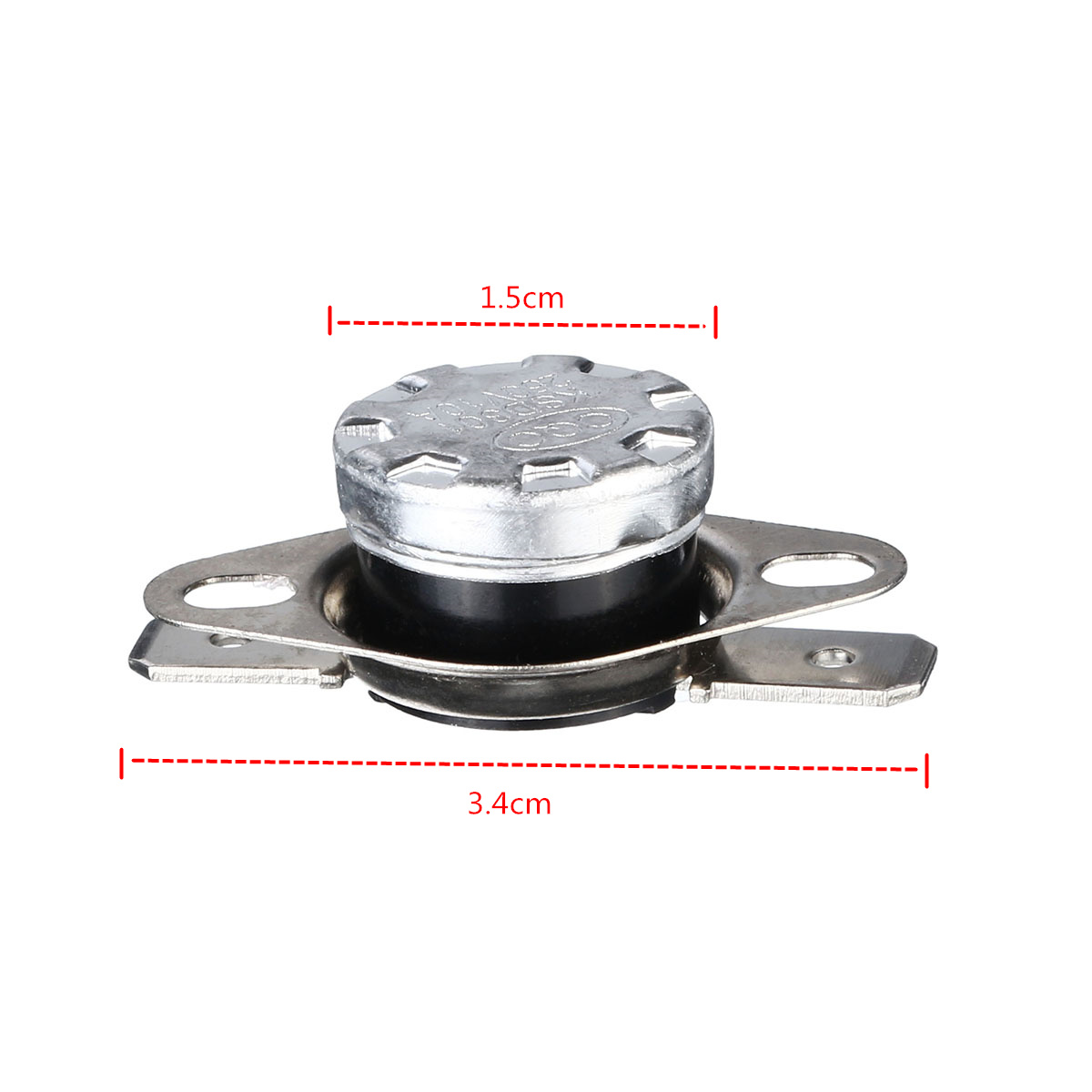 THIS PRODUCT IS A LIMITED PRODUCTION OF AND IT'S NOT AVAILABLE IN STORES. IT WILL SELL OUT FAST!
Click ADD TO CART to Order Yours Now!
WE DONATE A PORTION OF OUR PROFITS TO ENVIRONMENTAL CHARITIES
Every order you make with us benefits the environment. Thank you for protecting our seas, forests & wildlife with us!
In Stock: Leaves warehouse in 1 to 2 days
Free Worldwide Shipping Available